San Diego Hotel Deals With Something Extra
Save 25%
Rediscover The Love of Travel
It's time to take back what brings you joy and give yourself permission to set sail towards the Golden Coast of California. Whether you need the calm ocean waves to reset your mind, a romantic escape with just the two of you, or simply a break from it all where you can lay in the sand and let the sun shine down, La Jolla Cove Hotel is here to help make every experience one for the books. You make the memories, we make the beds.
Book now
Terms & Conditions
Terms & Conditions:
*Valid for stays now thru 6/30/21 with Promo Code: SPRING. Subject to availability. View our enhanced cleaning measures here. Enjoy flexible cancellation at no charge up to 24 hours before your scheduled arrival date.
40% Off New Rooms
Celebrate our all-new guest rooms and suites at The Pines with (drum-roll) 40% off your stay! Be the first to experience The Pines with 40% off our all-new rooms inspired by our beautiful coastline. From nights of slumber to afternoon daydreams, indulge in the ultimate relaxation with luxe bedding, modern amenities, and 40% off.
Book now
Terms & Conditions
Terms & Conditions:
*Limited-time special offer. Subject to availability. For stays starting 11/1/20. Promo code: PINESGO.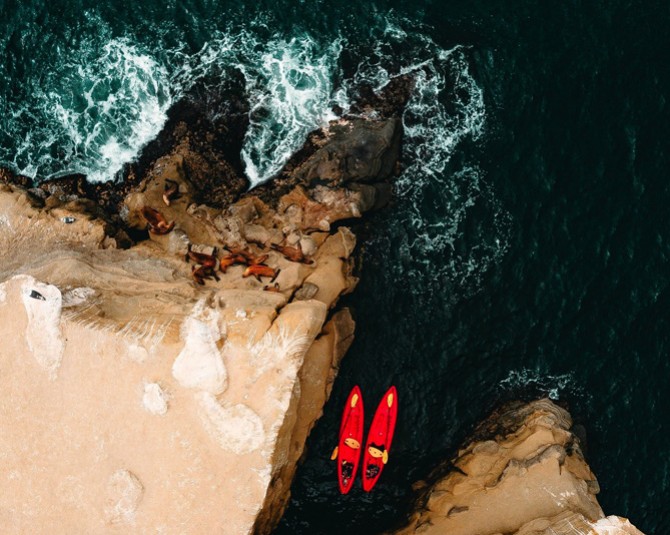 Linger Longer With 35% Off
Whether you wish to extend your adventure or relax a little longer, who wouldn't want some extra vacation time? The Pines at La Jolla Cove invites you to come for the fun, but stay for the savings with our Linger Longer Special. Simply stay three or more consecutive nights to save 35% on your entire stay.
Book now
Terms & Conditions
Terms & Conditions:
*Website exclusive rate. Subject to availability. Must book 3 or more consecutive nights. Promo code: 3N